Week 3 At My New Home ....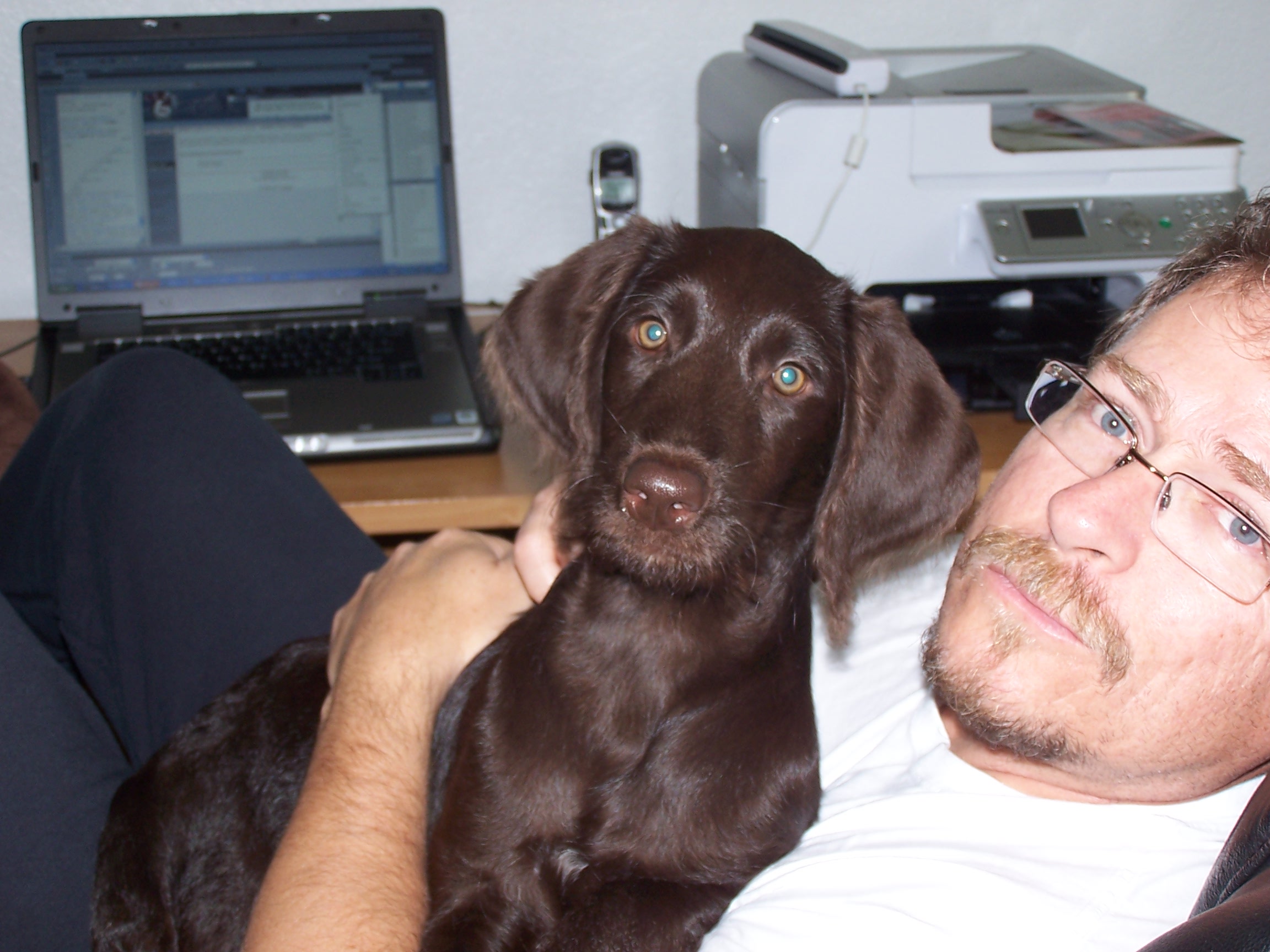 Well things are moving sooo quickly! And so am I!! I have grown over 3 inches in 3 weeks. I soon will be taller than my mom or my dad, then watch out!
Today mom and dad keep telling me that I am going to meet the vet. I am not sure what that means however they are making a BIG deal about it so I'll bet it will taste GOOD!
This morning I really wanted to help my dad work so I climbed up into his lap and began to lick everything I could! He didn't really seem to like my help because he kept wiping off my licks and telling me NO!
No is something I hear quite a bit these days but mom and dad should find a way to explain what it means, until then I am going to keep doing what I have been doing. Truth be told, I think mom and dad like it when I do things to make them say NO because I hear them giggle many times under their breath!!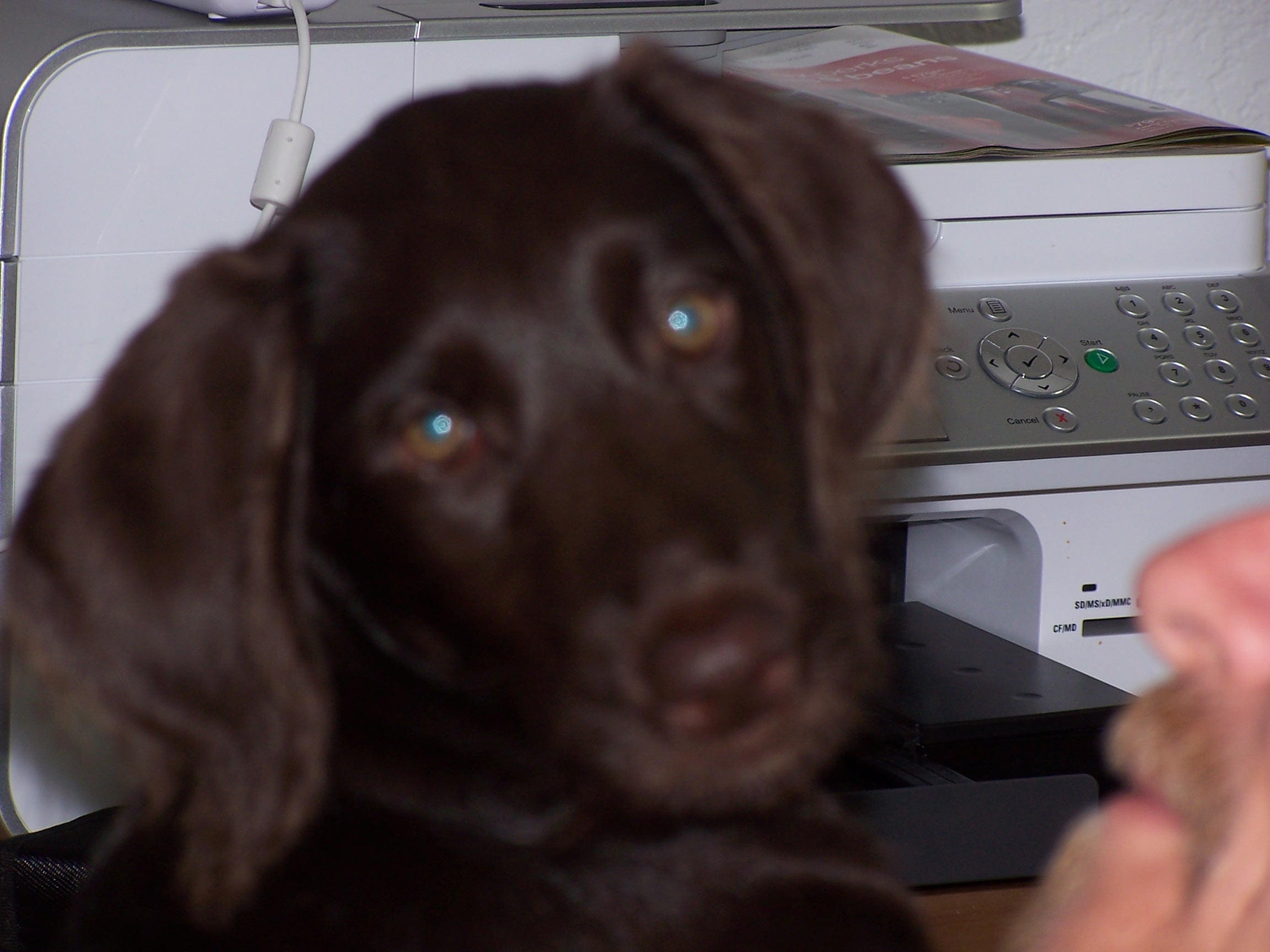 Dad says that you can now "follow me on Facebook" what ever that means. I guess you click the Facebook Icon and "Friend" me. That's sound like fun because I like everyone to be my friend.

He talks a lot about thinks to do "on the web" but I have never been "on the web" and he has never taken me there either. It must be a dangerous place because he is always telling me that he is building something, fixing something or helping people out on the thing he calls the web. Based on his comments and the fact he has never taken me there I KNOW it must be a very scary place. Some day one I get older and grow bigger I hope to help my dad "on the web", I am sure to be a large and faithful protector!!