My Story Begins....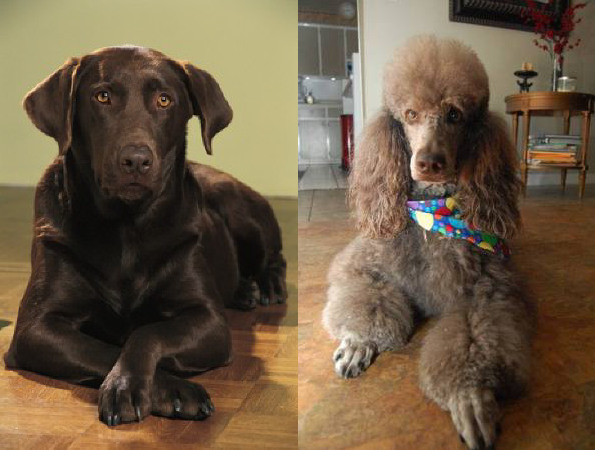 Hello! I am Kaycee Ruby Louis or just plan doodle bug to you.
I was born the smaller of 10 puppies on September 23, 2011. What I lack in size I totally make up for in vim and vigor!! My first home was in West Palm Beach Florida where I learned about life from a puppy's perspective along with my brothers and sisters. My canine mother is a beautiful chocolate Laborador Retriever (Sheba Ruby) and my canine father is a majestice chocolate Poodle (Louis).
My original humane parents are Bill & Pam V. and my original home was Yappy Acres.

Recently I moved to my new home way across the state of Florida. What a car ride that was!! I had never really been for a car ride, with the exception of a mile or two down the road. This ride took 3 hours AND the help of 3 humanes (my new family) just to keep me entertained until we arrived. During the ride I got to know my new mom (others call her Joann but I just call her mom), there is my new dad (they call him Bill but I think dad suits him better), my cousin Kimberly (she is visiting from Ohio where ever that is) and Adam who is my cousin's pet as far as I can tell, he minds well and is house broken.
My new home is very nice, however I am missing my other family and I wish they lived a bit closer! I have many new toys and a big toybox to keep them organized. I pull the toys out to play with them and my new mom and dad put them back, it works for me!
I have many new adventures ahead of me and already tons of pictures to post, however it is now time to go out into my new back yard and put some yellow spots in the green grass so that everyone knows I am here!
Thank you for visiting my new web site and if you visit oftem I promise to post many new pictures and videos whatever they are.